As a special gift for my husband this year at Christmas time, I thought I'd take him on a little journey down "Memory Lane".  He really loves that kind of thing anyway.  So I dug through our basement, old photo albums, wedding photos that no one has looked at in 20 years. (sadly - most of my kids haven't even seen my old wedding photos).  I sat in the office and scanned photo after photo for the best part of the day. 
 And here is the finished product.  I love the modern digital scrapbooking options that you can find on places like
shutterfly.com
and
snapfish.com
.  Anyone can publish a book in a short period of time!  If you haven't tried it yet, you must check it out!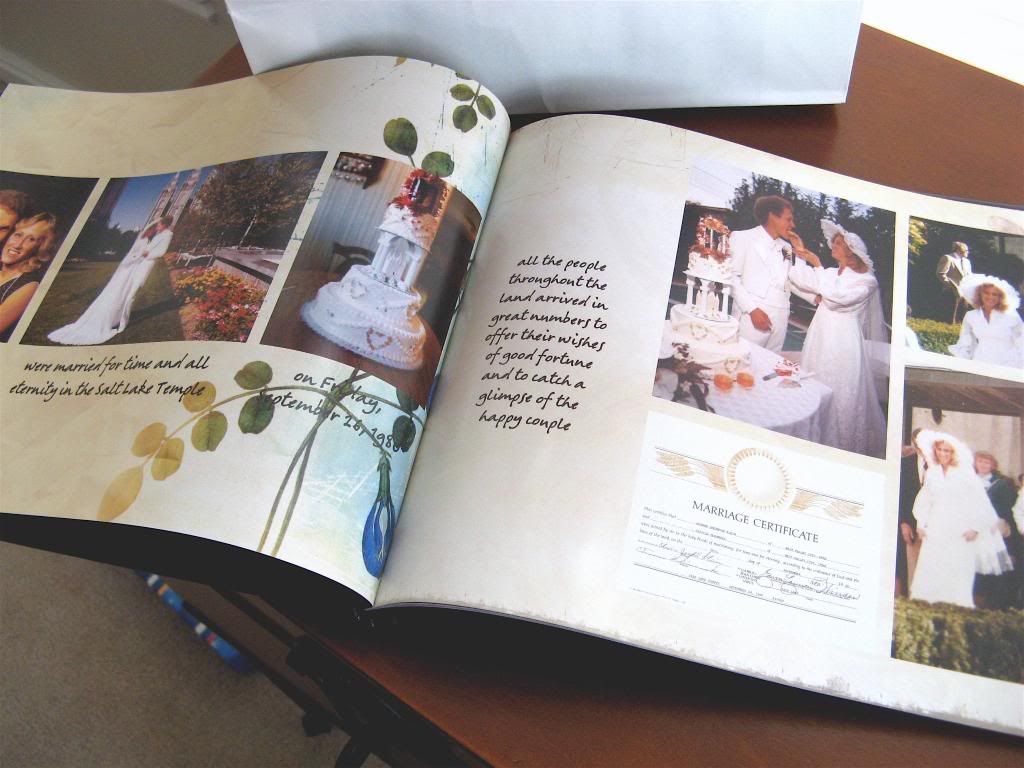 I started at the beginning with just him and me.  I'd almost forgotten those days!  Then added a photo journal page for each child and the family as the family kept growing and growing and growing.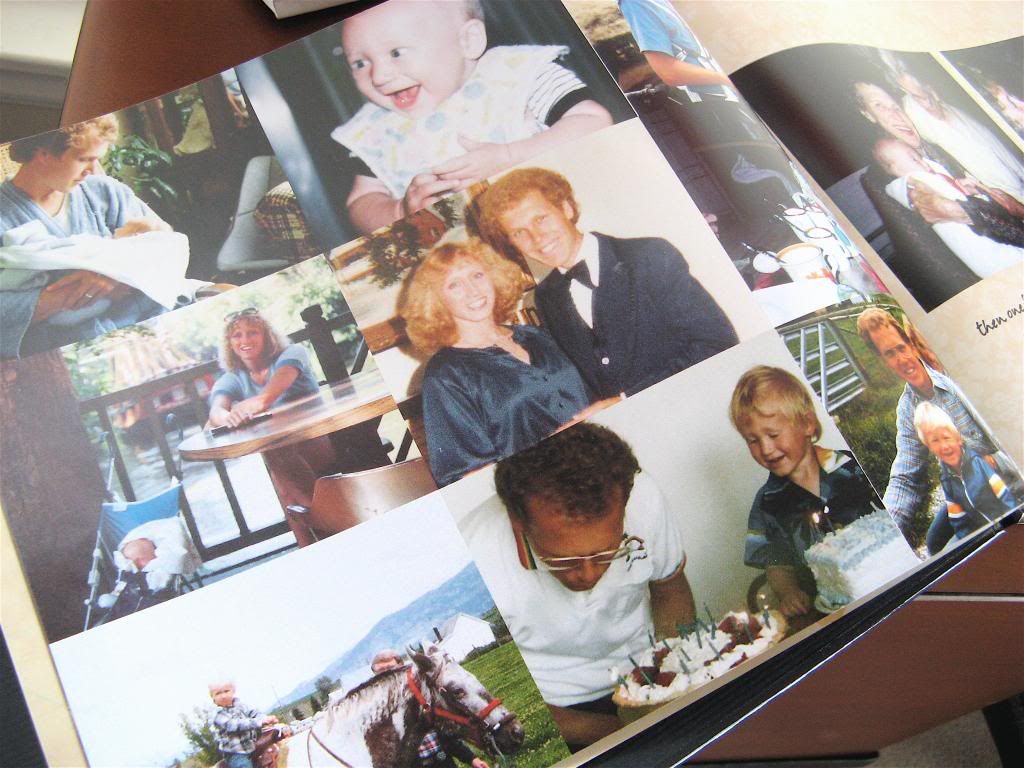 It was a big hit of the holiday season - everyone has enjoyed the book. My children sat and poured over the photos, commenting that they had never seen this one and that one.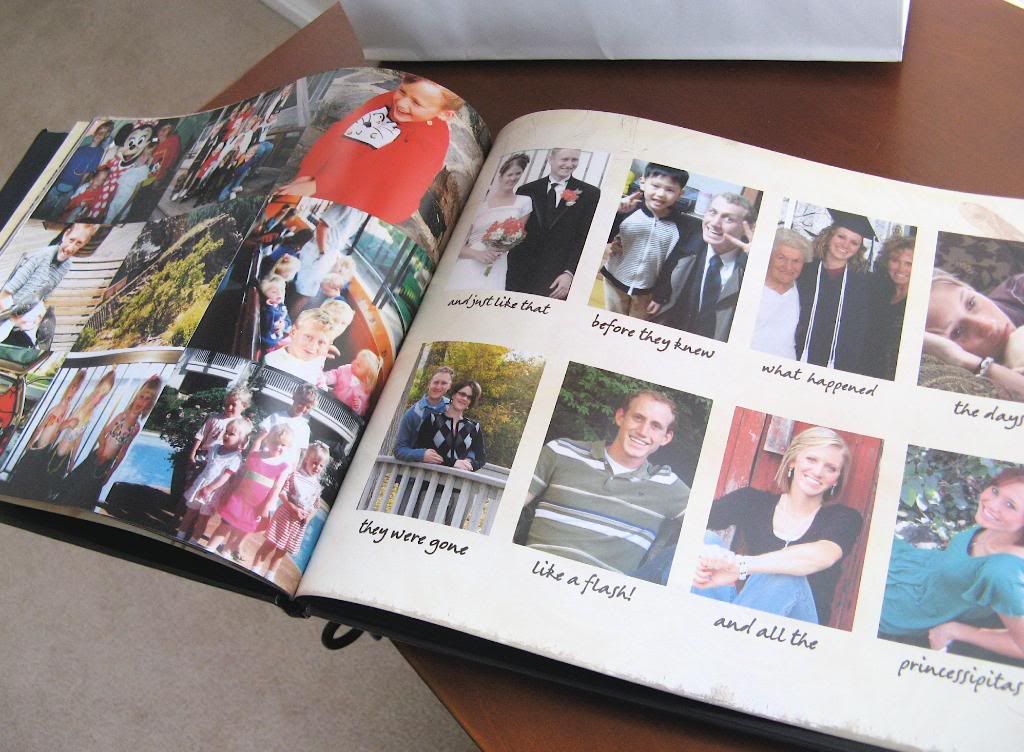 It would be a great idea for Father's day - start thinking ahead!