Where do you start when you jump off the face of the earth for a month or more?
Or rather host a wedding, and then take off for almost a month on a houseboat at Lake Powell?
As well as travel to Ohio for a quick visit and an Ohio wedding reception.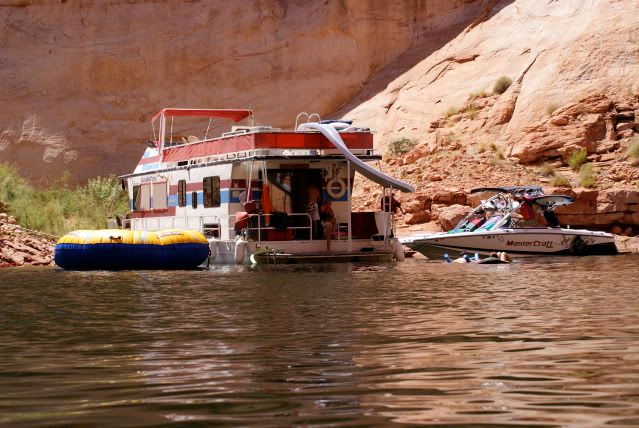 We had such a great time with friends and family - just relaxing, enjoying each other company, playing games and hanging out in the water.
I love Lake Powell, it is one of the most beautiful places on earth - and I feel so lucky to have
it right close to where we live. Also we had an opportunity to spend time with Karianne
and Greg before they move back to Ohio to live!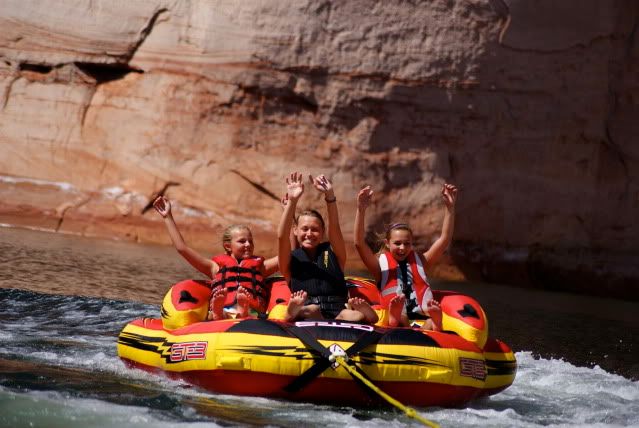 I think relaxing on the houseboat was the perfect way to recover but now I do have piles of laundry in every corner of the house and a mountain of unpacking to do.
And just when did it get to be September already?
So, I was wondering where to start and ran across
this on Joy's blog
- it seemed the perfect thing . . .
The ABC's of Me
so here goes!
A
- Age: 49 . . . and holding (and will be forever it think:)
B- Bed size: king size - have to have room for two large labs

C- Chore you hate: cleaning the shower stall

D- Dad's name: Fritz

E- Essential start of your day: hubbies hot chocolate before getting out of bed (yep, I'm spoiled)

F- Favorite color: black (honestly)

G- Gold or Silver: Gold
H- Height: 5' 6"
I- Instruments you play: Piano, and flute (at least once upon a time)

J- Job title: Mom and part time RN

K- Kids: 4

L- Living arrangements: with my increasingly diminishing family (Joy - it describes me perfectly also)

N- Nicknames: ? (not one I can think of . . .)

O- Overnight stay in a hospital other than your birth: birth of 4 children and 1 night stay after abdominal surgery
P- Pet Peeve: Finding a sink full of dirty dishes with 5 ablebody dish dooers

Q- Quote from a movie: "Fellas, last year I made 3 million dollars, but your 50 thousand was the most fun. Are you ready? Then let's go get 'em"
R- Right or left handed: right

S- Siblings: 1 sister, 1 brother
T- Time you wake up: 6:30 am

U- Underwear: of course!
V- Vegetable you dislike: Hmm . . . I love veggies . . . collard greens? (at least they sound yucky!)
W- What you like to drink: Diet Coke

X-rays you've had: sprained ankle and lower back

Y- Yummy food you make: monster cookies

Z- Zoo favorites: lions, tigers and bears oh my!
I'd love to get to know each one of you better. Feel free to copy and paste into your blog. Then be sure to send me a link!