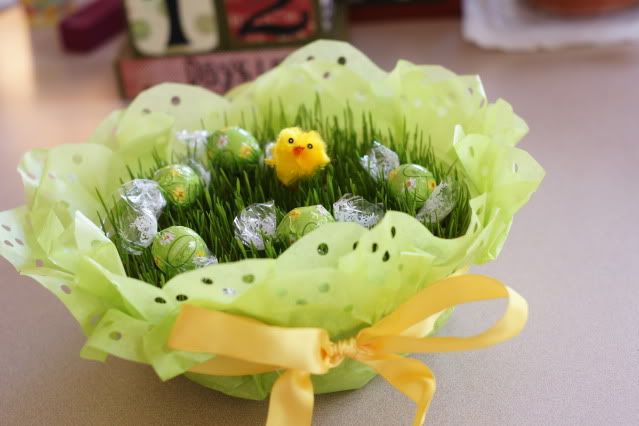 Just had to share THIS . . . it came into my home today.
Two friends who are just as adorable dropped by and brightened my home.
It's darling . . .
And it's Easter!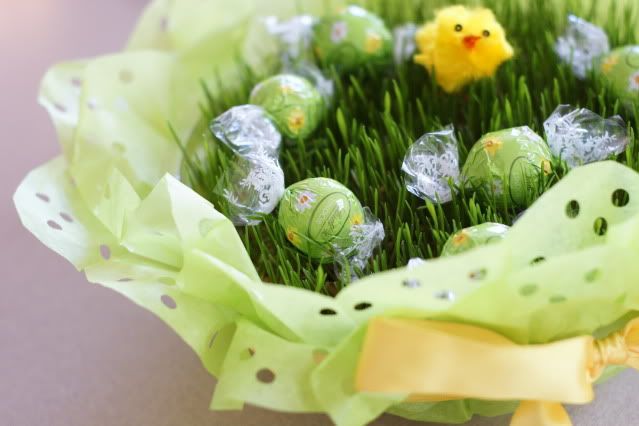 Look closely . . .
This is what you'll see . . .
vermiculate in the bottom of the plastic lid, wheat sprinkled on top, then sprouted . . .
Add a bow
Add some beautiful green Lindt Easter Truffles (which honestly look toooo good to consume).
Is this not darling?
Thank you Jenny and Rachele - you're a treasure!
Oh and BTW - ACER is back, thank goodness and working wonderfully. Those GEEKY Squad guys are miracle workers :) I'm loving
"The Twentieth Wife"
- highllllyyyy recommend!