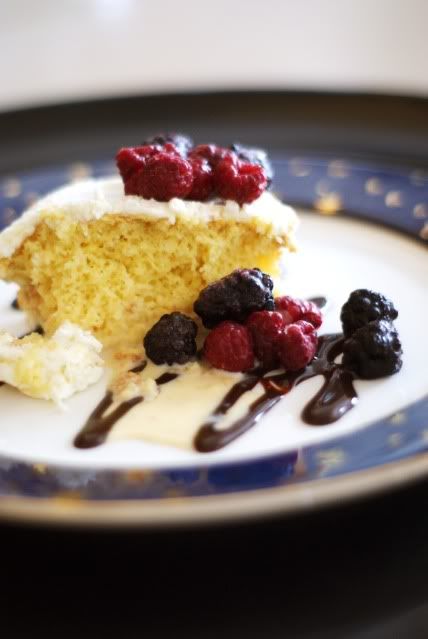 Just in time for all your Holiday entertaining, I have discovered the easiest and yummiest dessert that looks beautiful to serve to company.
And the best part - it couldn't hardly be easier. That is my kind of recipe for a busy holiday season!
Tres Leches Cake
1 yellow cake mix

1 C. sweetened condensed milk

1 C. half & half

1 can evaporated milk

1 quart whip cream

2 T. sugar
Make the yellow cake in a 9 x 13 pan as directed.
Mix the above milks together. When cake is cooled, poke with holes (wooden spoon works well).

Mix the three milks together with a whisk in a medium bowl. Pour the 3 milk mixture over the top and let chill in refrigerator for several hours.

Before serving, top with topping cream, whipped with the 2T. sugar.
We served this at our neighborhood Christmas party to 250 people and it was a huge hit. I volunteered to bring one to the party, and that's how I ended up with this fabulous recipe. I couldn't believe how easy it was to make - and how YUMMY it is!
Enjoy!