Don't blink
So I've been tryin' ta slow it down
I've been tryin' ta take it in
In this here today, gone tomorrow world we're livin' in
Don't blink
It seems like I was just here -
Jan 2009!
Piles of snow every where, snowshoeing with friends and the dogs. Than what happened?
I think I "blinked".
It's all kind of a blur now . . .


In the Spring, we took a family picture - it was almost immediately outdated!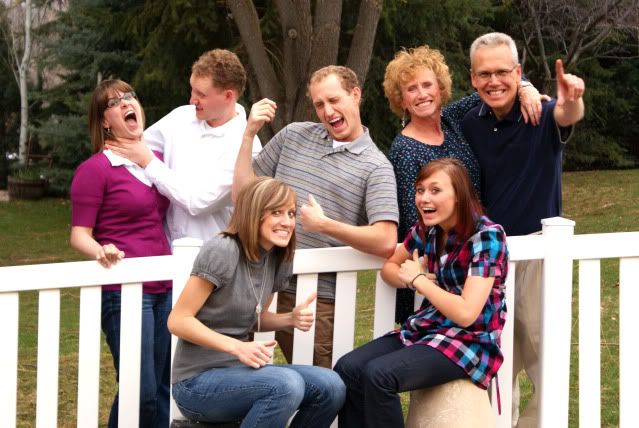 Dustin graduated with his degree in business finance, and he and Cami and their kitties (the new kitty - is Lexus) moved to Raleigh, North Carolina



In April Karianne ran the Salt Lake Half Marathon.
We all cheered valiantly from the sidelines!



She had a big surprise at the finish line!
Greg had a marriage proposal waiting.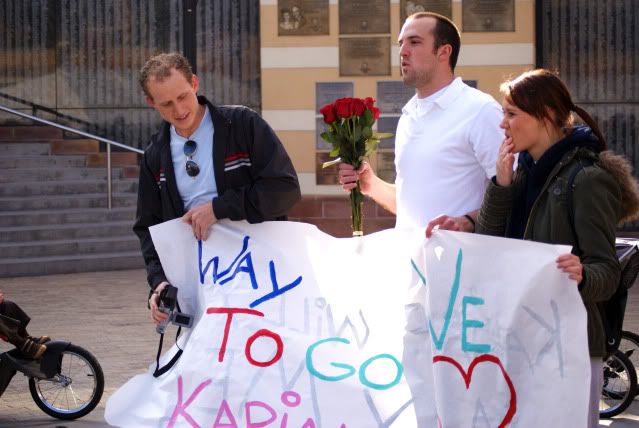 These are the cutest guys ever in my Primary class.
We loved Primary, learning and growing together.



Top of a TALL rock at Emerald Pools - Zion National Park - May 2009
(remember how hard it was to get everybody up on top of the rock! Greg!)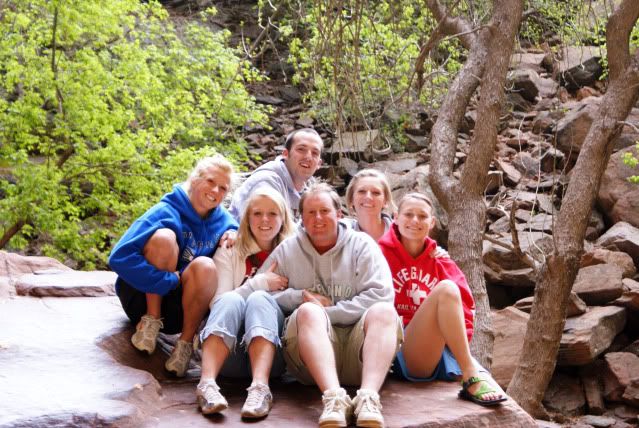 On May 29th, ou youngest graduated from High School - I still really
think she looks like she's 12 . . .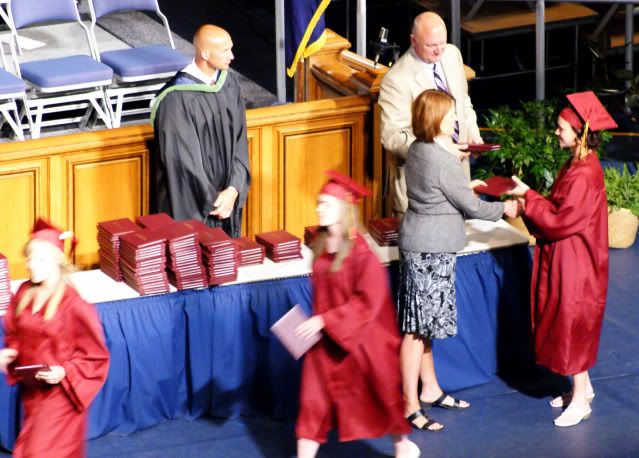 "Wicked" came to Salt Lake - and we
were sooooo lucky to get tickets.



A most memorable moment - Kelsie and I took Karianne shopping
for wedding dresses.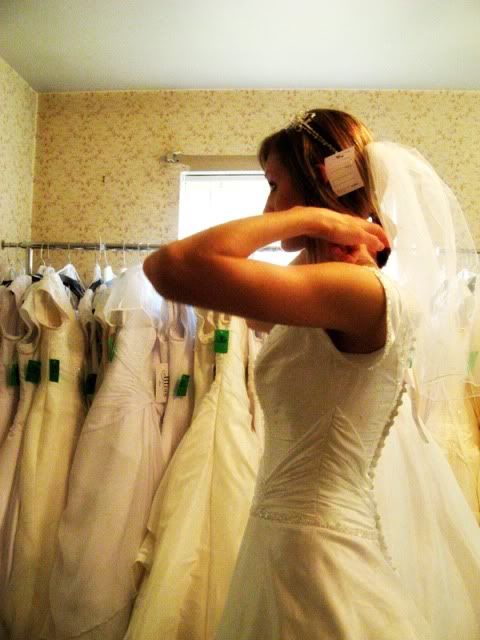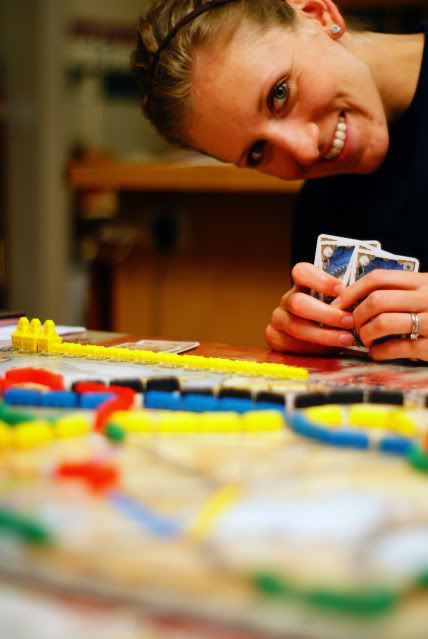 We discovered a new family favorite - this wonderfully fun game is called "Ticket to Ride, Europe".
We highly recommend it!


Love our many trips to the family cabin in the Uintahs. So many
favorite memories each year.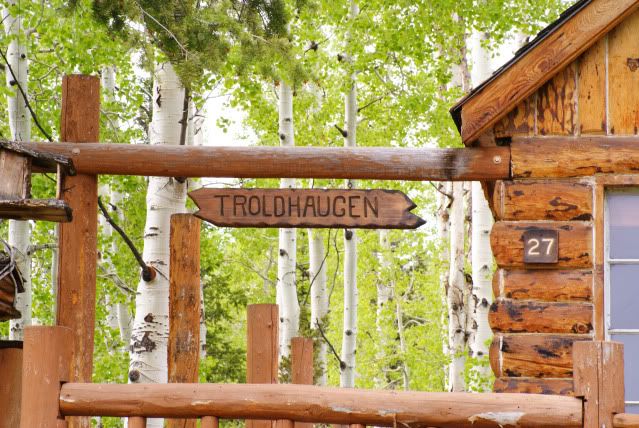 Thank goodness for these great friends - they have saved
my life, my marriage and my children
many times over. We hike, talk, walk and visit almost every day throughout the year.

Thank you friends!
(don't be upset with me for sharing this photo! It comes
with wonderful memories!)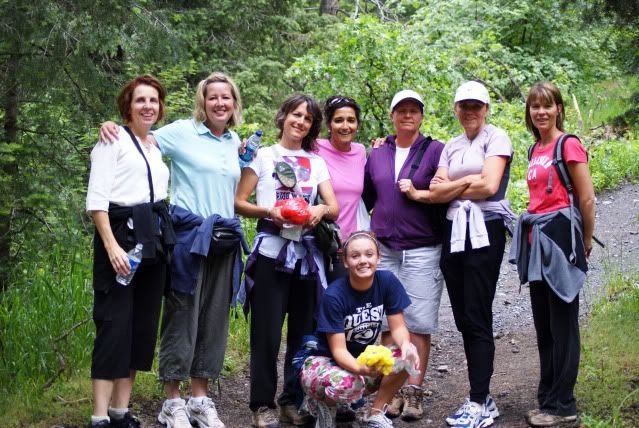 And this is my view almost everyday - how lucky am I?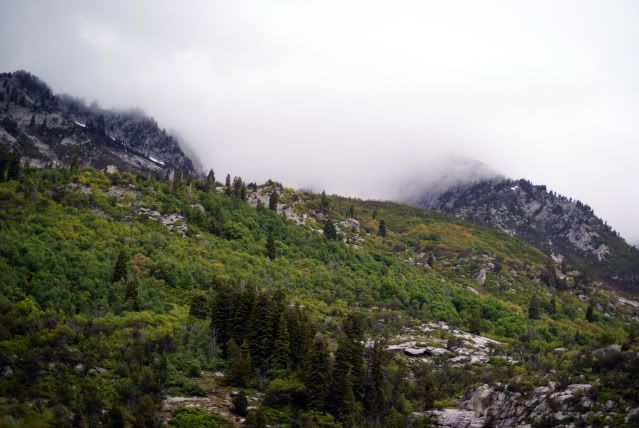 The summer garden was a huge success and blessing with an
abundance of beans, tomatoes, peaches, raspberries, peppers and squash and more.




On August 1, 2009 - Karianne & Greg were married in the
Mount Timpanogos Temple - we love Greg so much and are
grateful to have him as part of our family.

After the wedding we had 17 days on a houseboat at Lake Powell to recuperate.
One of the most beautiful places on earth.
We love it there!
What a blessing to spend time with so many friends and family members
in this beautiful place. Lots of precious memories!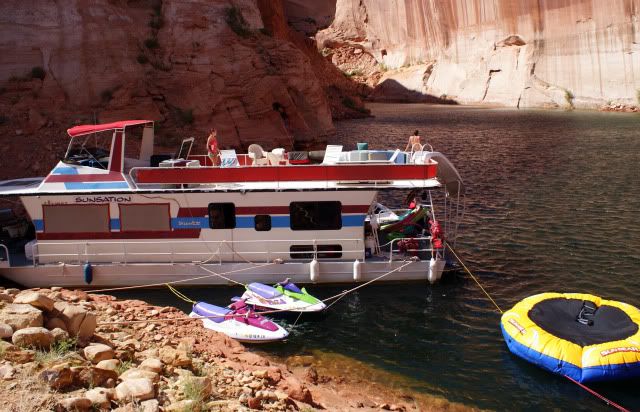 After Lake Powell, Karianne and Greg left with their
car packed full of all their belongings for their new home in Columbus, Ohio.
It was so difficult to say goodbye, but we're so happy for them to start their own life together.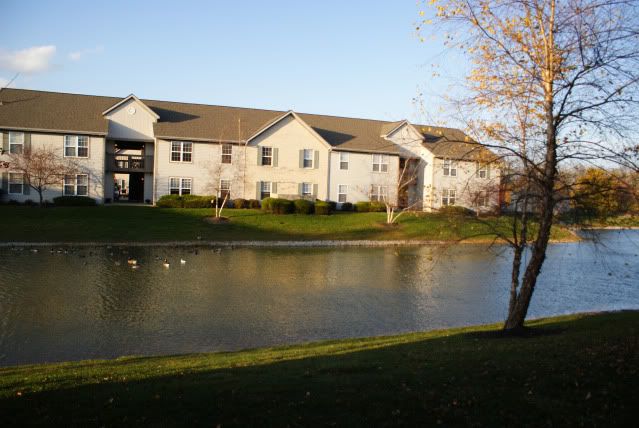 We were in for another big surprise in September when
Cory proposed to his cute girlfriend Sara, at the Jon Schmidt
concert at Thanksgiving Point. It was the second proposal we were so
lucky to be present at - I'm thinking that it's a wonderful tradition
to share that experience with the whole family.
I have a wonderful husband! As much as I didn't want my birthday
to come this year, (I turned 50 darn it, but don't tell anyone :)

it came anyway. He took me to celebrate at my
favorite restaurant ever - The Roof, downtown in Salt Lake City.



October - I was missing my kids a ton! We always have so many family traditions,
get togethers, parties and activities. I was delighted to have the opportunity
to visit Karianne & Greg in Columbus, and then travel to Raleigh to visit Dustin & Cami.



Weddings in my family - means it's time to make another quilt!
This is for Cory & Sara. And it's still a work in progress.

And last of all, just this weekend, here we are in Utah with tons of snow again.
And here's the three of us at home wishing you all a very
Happy New Year!
Here's to 2010
Whatever you do . . .


Don't Blink!