. . . to look a lot like Christmas!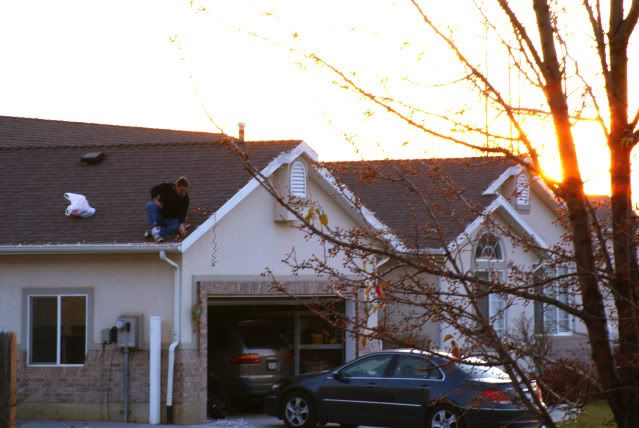 Everywhere you go!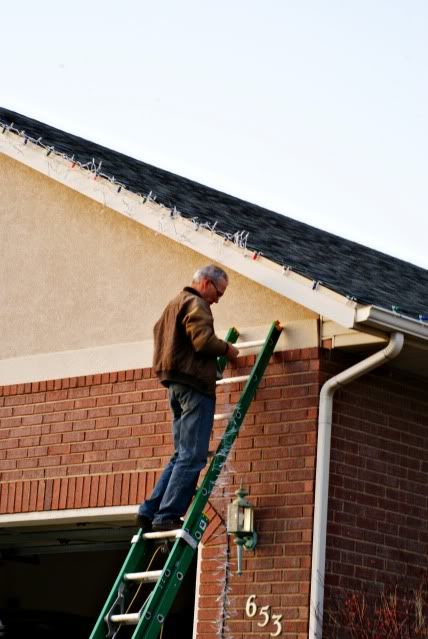 I just stepped outside to make sure my husband hadn't fallen off the roof, and brought along the camera as proof that he was actually up on a ladder (and the roof) putting up the Christmas lights. It's a job he usually doesn't do as he's afraid of heights. I thought my kids would never believe it, so I had to be sure it was documented.
Our 24 year old son, Cory, has been the "official" Christmas lights hanger for many years now.
And what to my wondering eyes should appear? I looked around the neighborhood and there were light hangers
"up on the housetops"
all of them :)
I don't know about your neighborhoods, but around here . . .
It's beginning to look an awful lot
like Christmas!