My goodness the week has flown by! And where have I been? Not roaming around the blogosphere sadly. I've missed my frequent little updates and peeks into the windows of everyone else's world, families and homes out there.
So . . . . where have I been?
Here mostly . . . it was my looooonnnngggg working streak that I have to participate in once a month, where I pretty much work, breath, work, breath
, occasionally eat, occasionally sleep. (I really only work 24 hours a week, two 12 hour night shifts from 7 pm to 7 am but I cluster the shifts all together at the end of one week and the beginning of the next so I can have a big loooonnngggg break now - aahhh yes, it feels soooo good to be done:)
And in a few of the moments when I wasn't trying to eat, breath, sleep or work; I was here. A friend persuaded me (didn't take much persuasion actually since I love to take photos for just about everyone) to come help her with a scrap booking project. She is in charge of putting together an annual scrapbook for our high school's soccer team. I managed to take some of the most awesome photos for the scrapbook!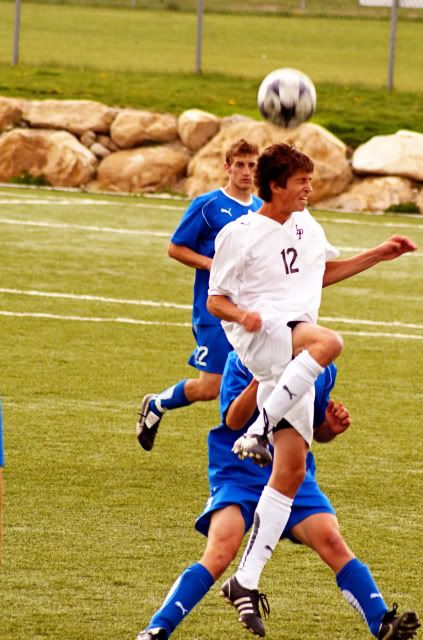 Then, in addition to all the above . . .
Yesterday, it was my turn to present at our monthly book club. This month we were reading "Life of Pi". Can I tell you it is one of my most favorite books ever. If you check my profile you'll see I have a pretty short list of ~~~most favorite books ever~~~~ and "Life of Pi" is on that list. I highly recommend it. It is beautiful, exciting, adventurous, religious, endearing, captivating, and more. At first I was so disappo
inted with the ending, but the more I came to understand the book, and the message the author was trying to impress upon the reader, the more I LOVED the ending. Kind of a surprise twist there - which I'm not about to spoil for the rest of you. Hope you'll give it a try, I highly recommend it. There's nothing like an author who can truly tell a GOOD story.
My husband left this morning for this place - time to get the houseboat in shape for all our summer adventures.
Just a little weekend of hammering, painting and otherwise fixing and repairing all things having to do with the houseboat.
Leaving Kelsie and I at home tonight - to go have dinner at this place.
(sorry to borrow your photo Tilt Photography, I'll bring it right back)
Yummy Lemon-lime Grilled Chicken BLT with Sweet Potato Fries for me, and luscious Lemon Chicken Alfredo with Hummus on herb baked lavash crackers and pita bread (a brave selection for my Kelsie I must admit) for Kelsie. And brought home this for dessert . . .
And that about
wraps it all up
and now I'm home,
and it feels so good.